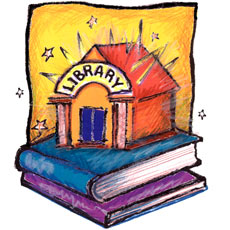 Thank you to all the Book Fair Volunteers! You are greatly appreciated!
---
Westview Library News

Many students like using their Public Library Cards! If your child has not gotten one, just come by the library and fill out a form to get one. Each month we can send in names for new cards. The Public Library has so many wonderful resources for everyone!
Are you aware of the GREAT resources our library provides?
The Westview library has OPAC (Online Public Access Catalog), our online card catalog system. Students can lookup books in the Westview library from any computer connected to the internet. Check out the Westview OPAC today.
In addition, students also have access to TEL (Tennessee Electronic Library) on OPAC Links. TEL is a virtual library that you can access from your home pc, your school library computer lab, or your iPhone - anywhere with an internet connection. TEL provides access to over 400,000 electronic resources, including magazines, scholarly journals, podcasts, videos, e-books, test preparation materials, federal census records, Tennessee primary source materials, and more!
The World Book for Kids is a link on the Westview Card catalog. It is a great safe research tool for our students. There is also a link to the Chattanooga Public Library.